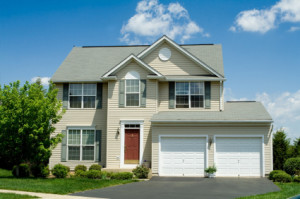 Because garage doors are frequently used and constantly exposed to the elements, it's little wonder that they are subject to so much wear and tear. Sometimes age, inclement weather, or an overexcited driver leads to so much damage that new garage doors are necessary. If you're in need of garage door replacement, you can count on Suppa and Sons Overhead Doors to provide you with a replacement garage door. Whether a new garage door is absolutely necessary or you're simply upgrading to improve your property's appearance, our seasoned technicians can help. We offer garage door service to home- and business owners throughout Leominster and the nearby area, so when it's time to get a new garage door, replace your doors with us!
At Suppa and Sons Overhead Doors, we primarily use Wayne Dalton garage doors for our customers' garage door replacements, as they are of high quality and great value. When you call on us for garage door replacement, we'll bring brochures to your home or place of business so that you can choose the new doors that best fit your style and your budget. Our fully insured technicians will carefully explain all of your options for a new garage door, including the full range of styles and colors you have to choose from as well as your options for a keyless entry pad. As a family-owned garage door company, we take great pride in being able to offer our customers as much support and advice as possible. When it's time for replacement garage doors, you can rest easy knowing that Suppa and Sons Overhead Doors will be with you through every step of the installation process.
Speedy Garage Door Service
When you have a need for a replacement garage door, the odds are that you don't have much time to waste. If your old doors are broken or damaged, that means your property is likely to be at risk. While some companies will take their sweet time providing you with garage door service, that's not what you can expect when you work with Suppa and Sons Overhead Doors. When you contact us to discuss replacement garage doors, you can count on getting some of the speediest service in Leominster. We'll work quickly to help you choose the right new garage doors and then install them with speed and precision, ensuring that your new garage doors are available to use as soon as possible. Plus, we're also proud to offer some of the best prices for new garage doors installation, so you can get quick service and a great deal when you work with us. If you're looking for a garage door company that can offer you fast service and reasonable pricing, look no further than Suppa and Sons Overhead Doors. Call today for a free estimate!