If an old, worn-out garage door is damaging the appearance of your property, or if you're simply tired of your existing door and want a new design, turn to the garage door install pros at Suppa and Sons Overhead Doors today. As part of our extensive garage door service options, we offer professional garage door installation to home- and business owners in Leominster and nearby areas. Whether you need garage door installation for new construction or you're itching to enhance the aesthetic appeal of your existing home or place of business, we can provide you with a beautiful new garage door that meets your needs. Call us now to speak with a garage door installer about your options!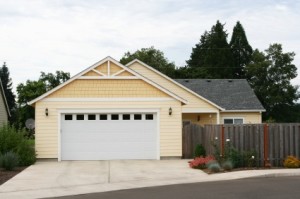 If you're in the market for new overhead garage doors, there's so much to consider before you make your final selection. While some garage door companies out there will leave you guessing about which options are best for your property, that's not what you can expect when you work with us. When you turn to Suppa and Sons Overhead Doors for new garage doors, we'll give you all of the help and guidance you need to select the right garage doors. We work primarily with Wayne Dalton garage doors, an affordable, high-quality brand that can offer you a wide range of different color and style options. As you consider your choices for new garage doors, our fully insured technicians will walk you through all of your garage door install options, including keyless entry pads and garage door openers installation. Once you've decided on a design, we'll make sure to get your garage doors installed quickly and professionally, removing your old doors and ensuring that you don't have to worry about the security or aesthetics of your property for long.
Commercial Garage Door Installation
At Suppa and Sons Overhead Doors, we're proud to extend our garage door installation services to commercial clients. A new garage door for your business can greatly enhance its appeal, functionality, and safety, so get in touch with us right away to discuss how we can help your company. Garage door installations can also provide an easy way for your employees to access your building and for deliveries to be made. If this sounds like a convenient option that you'd like to take advantage of, get in touch with a garage door installer from our team as soon as possible. When you need speedy, affordable garage door service in the Leominster area, we're the garage door contractors who have your needs covered. Call or e-mail us at your earliest convenience for a free estimate for new garage doors!