Located in Lunenburg, Suppa and Sons Overhead Doors provides garage door replacement and repair services to property owners throughout the area. We are proud to extend our garage door installation and repair services to residents in Leominster, Fitchburg, Orange, Sterling, Templeton, Athol, Winchendon, and environs. We even serve customers in Jaffrey and Keene, NH. We aim to provide our clients with garage door service that is thorough yet efficient. When you hire our garage door specialists to handle an issue with your doors, you can expect to receive some of the fastest yet most comprehensive service in the area. No matter when you need garage door repairs or replacement services, we'll be here to answer your calls and meet your needs. We pride ourselves on being one of the few garage door companies in the area to offer 24/7 service.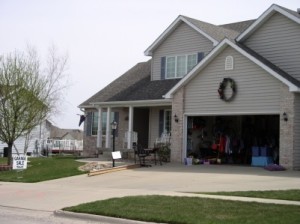 At Suppa and Sons Overhead Doors, we offer more than just fast service and friendly customer care. You can also turn to our talented technicians for some of the most affordable garage door installation and repair services in the Leominster area. As a family-owned garage door company, we know how tough it can be when an unexpected expense such as a broken garage door pops up. That's why we're so committed to keeping our prices as low as possible. And, just because we offer great rates for our services doesn't mean you'll get shoddy results. In fact, we back up all of our work with a one-year warranty, so you can rest easy knowing that you're getting some of the best garage doors repair and replacement services in the business. We're happy when our customers are happy! Call us today to get a free estimate or schedule an appointment to get a new garage door for your home or business.
For your peace of mind and security, Suppa and Sons Overhead Doors is fully insured. When you turn to us for help with garage door spring repair, garage door motor issues, or other services, you can rest easy knowing that we'll put all of our experience and training to work to bring you superior results that last.